Simon has written, edited or contributed to a series of travel and current-affairs books investigating subjects such as terrorism, biological warfare, international organised crime and nuclear smuggling.
Simon's books have been published and sold around the world and translated into at least 20 languages.
New book! - published 2018 and 2019 (paperback)
Click here to buy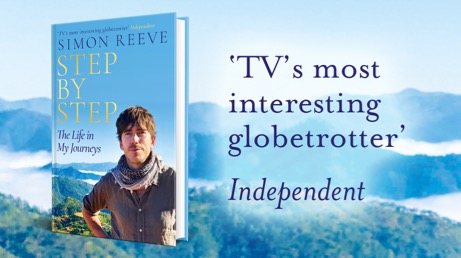 Simon has journeyed across epic landscapes, dodged bullets on frontlines, hunted with the San Bushmen of the Kalahari, dived with manta rays, seals and sharks, survived malaria, walked through minefields and been detained for spying by the KGB. His travels have taken him across jungles, deserts, mountains and oceans, and to some of the most beautiful, dangerous and remote regions of the world.

In 'Step by Step', his most recent book, Simon gives the full story behind some of his favourite expeditions, and traces his own inspiring personal journey back to leaving school without qualifications, teetering on a bridge, and then overcoming his challenges by climbing to a 'Lost Valley' and changing his life…step by step…

Click here to buy


The Sunday Times Bestseller

"What a book. What a story. I had no idea. A cracking, riveting read. It's amazing…fascinating…It's a gripping tale from start to finish. I couldn't put it down, literally couldn't put it down… it's so diverse, it's beautifully written. It's a real page-turner…The best autobiography of anyone under 50 I've ever read" Chris Evans


"Compelling…From Kyrgyzstan to the Tropic of Cancer, his BBC exploits have shone a light on some of the world's most forgotten corners. But Simon Reeve's own journey from troubled teenager to TV star has been every bit as turbulent as his on-screen adventures" – Mail on Sunday


"My goodness, it is brilliant. Searingly honest, warm, bursting with humanity. Such brave and inspiring writing" - Kate Humble

"Gripping…plenty of thrills…weaves autobiography and traveller's tales, covers three decades and reveals how Reeve changed his life, step by step. Reeve is a most likeable travelling companion, and the joy of the open road radiates from these pages" - The Times Literary Supplement, the leading international weekly for literary culture

"Shocking" - Mirror

"Cracking stories from his travels" – Alastair Humphreys, Explorer and National Geographic Adventurer of the Year

"Astounding, intimate, gripping… More adventures than most of us would experience in several lifetimes. Reeve's appetite for adventure is palpable. And this vivid account of his fascinating, often hair-raising crusades feels more like an enthralling exchange over coffee with a friend than a formal autobiography" - Cox and Kings Travel, Compass Magazine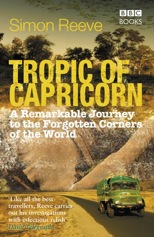 Tropic of Capricorn, published by BBC Books - Paperback edition on Amazon. In his greatest challenge yet, author and broadcaster Simon Reeve sets out on a unique journey to track the Tropic of Capricorn around the globe. Motivated by a desire to learn more about forgotten corners of the world, Simon heads east through Africa, Australia and South America, discovering breathtaking sights, strange rituals, desperate poverty and exotic wildlife. For the 22,835-mile Tropic of Capricorn marks the southern border of the tropics, and crosses some of the wildest and most spectacular parts of our planet. Learn more.




The New Jackals: Ramzi Yousef, Osama bin Laden and the future of terrorism: published by Carlton and Penguin, this book warned of a new age of apocalyptic terrorism, and was the first in the world on bin Laden and al Qaeda. Originally published in 1998, it has been a New York Times bestseller, and was the third bestselling book in the US in the months after the attacks of 9/11.

One Day in September: the full story of the 1972 Munich Olympics massacre and the Israeli revenge operation 'Wrath of God'
: published by Faber & Faber in the UK, and Penguin internationally. The film of the same name, narrated by the actor Michael Douglas, won an Oscar for best feature documentary. The story of the Munich massacre and subsequent Israeli revenge operation has been turned into 'Munich' a major new feature movie by Steven Spielberg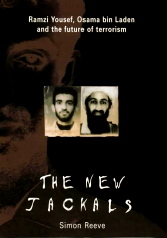 Articles written by Simon

Home l Books l TV l Articles l Contact l Questions? l Biography